Eyelets can be incorporated into your tag design, and are used to enhance appearance and substantially reinforce the hole. Our metal eyelets are available in a brass or nickel finish, with a 3/16″ (I.D.) barrel and a 1/4″ (O.D.) flange.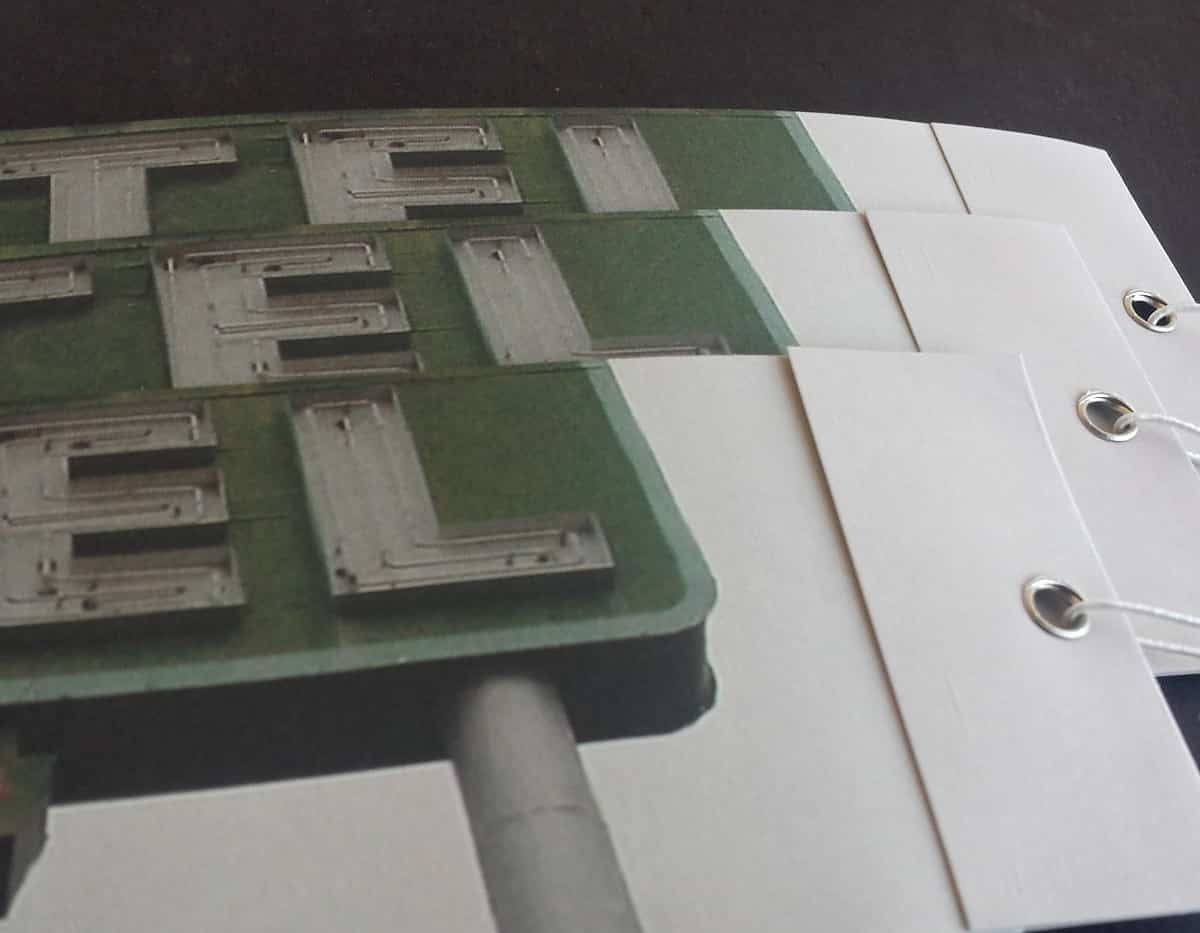 Folded Tags with Eyelets
Eyelets, when used on a folded tag, are a highly practical application. As seen in the image at left, the eyelet holds one folded end firmly closed, allowing the other end to be opened like a hinge. This style is used mostly for luggage or valet tags.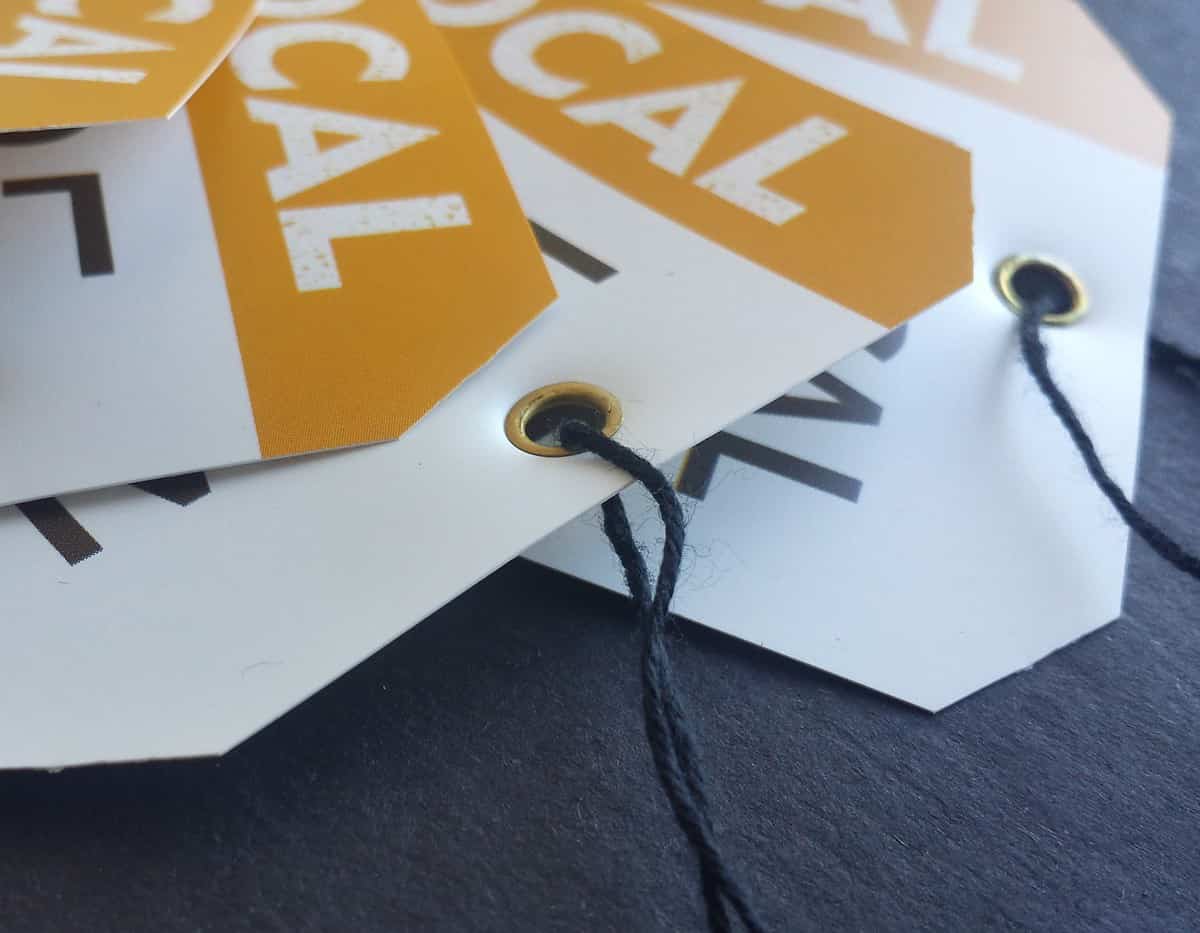 Synthetic Tags with Eyelets
Tags of synthetic stock are used for many applications, including food production and plant nurseries, among others. Eyelets are an excellent way to additionally reinforce a tag which may be exposed to moisture or damp conditions.
Gift Envelopes with Eyelets
We specialize in stringing gift envelopes, both sealed or unsealed. Gift envelopes can serve a wide range of industries, and can contain items as varied as heirloom seeds, scented bath products, store gift certificates, and many other gift items.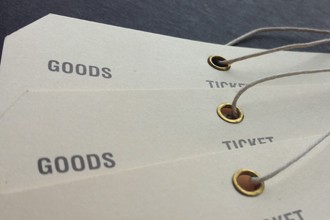 Industrial Applications
Eyeletted tags are used in a wide variety of industrial applications, from garment production to industrial facilities. A tag with a metal eyelet is a simple and useful type of reinforced tag, not requiring any kind of synthetic stock.